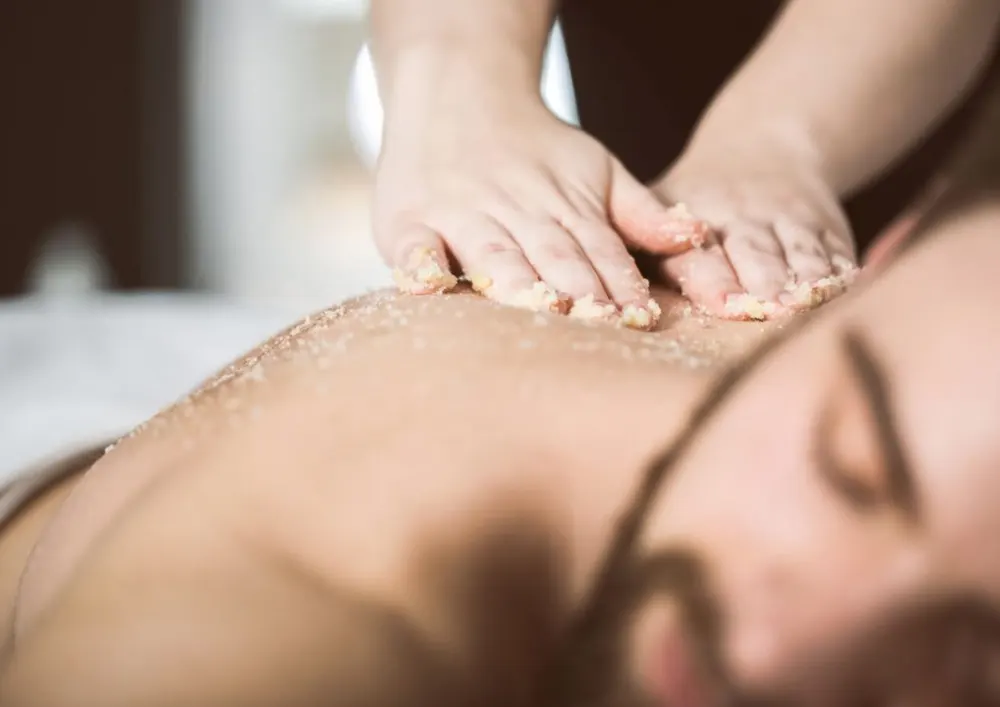 Dermaplaning
30 minutes $90
This treatment will soften your skin by safely removing unwanted vellus hair (also known as peach fuzz) and dead skin cells, without using any harsh abrasives. Using a hand-held instrument, Dermaplaning exfoliates at a much deeper level than dermabrasion. It results in a smoother, more even skin tone and allows for deeper product penetration.
Moisturizing Body Scrub
60 minutes $140
Immerse your skin in this rich treatment to visibly improve its overall texture and appearance. This scrub renews skin texture with a blend of oils to leave skin soft, smooth and moisturized.